The world is facing a shortage of masks and other protective equipment against the coronavirus (Covid-19). Surgical masks are especially needed. But do they really work? What kind of mask can actually prevent Covid-19? Read this article to understand the answer.
How is the Coronavirus spreading?
Covid-19 is mainly spread from person to person, usually through close contact which within six feet. This can be achieved through physical contact, such as shaking hands or touching a contaminated surface. People who sneeze or cough will cover their mouths, cover their mouths with their hands, and then touch their face. When you touch your face, the virus will enter into your body. People who are coughing, sneezing or talking will expose you to their infected respiratory droplets. Those particles that contain viruses fall into your eyes, nose or mouth, or if they fall on your hands and wipe any of these parts of your face with your hands, you may be infected. Even if some people do not have any symptoms, they may spread it to others.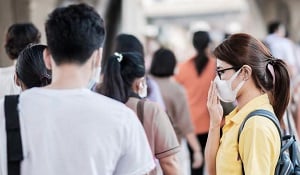 Why masks are more important for this coronavirus?
Coronavirus is a new virus, which means our immune system has never encountered it before. It is different from seasonal flu. Coronavirus spreads more quickly, infecting a large number of patients. Besides, there have no any vaccine that can help to protect against this Covid-19. It is estimated that 25% of patients with coronavirus feel well and do not know that they have been infected and may be infected. Guess what? You are likely to be one of them! Therefore, you should wear a mask to protect others from your invisible bacteria.
What are the standards?
Since the outbreak, people all around the world have rushed to local pharmacies to buy surgical masks. But there are different types of masks on the market, and not all masks are truly effective against this virus. So, which masks can actually provide protection?
Depending on the country or geographic area, different mask are subject to different standards and regulations.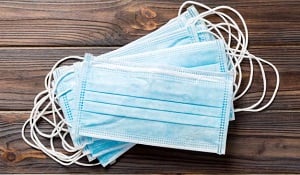 Surgical mask tested along the breathing direction (from inside to outside). This test considers the efficiency of bacterial filtration.
In Europe, they must comply with the European standard EN 14683, which are available in 3 levels of protection (Type I, Type II and Type IIR). In the United States, they must comply with ASTM F2100-11 standards with 3 levels of protection (from low liquid exposure risk to high liquid exposure risk).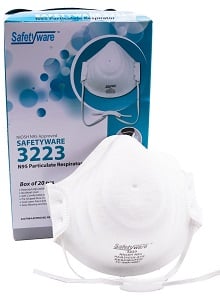 Particulate Respirator such as N95 Mask is tested in the direction of inhalation (from outside to inside). These tests take into account the efficiency of the filter and facial leakage.
In Europe, they must comply with the European standard EN 149: 2001, which has three types of disposable particulate respirator (FFP1, FFP2 and FFP3).
FFP1 refers to the least filtration of the three masks. The aerosol filtration is at least 80%, and it leaks to a maximum of 22%. This mask is mainly used as a dust mask (home decoration and various types of work).
The minimum filtration percentage of FFP2 masks is 94%, and the maximum internal leakage is 8%. They are mainly used in construction, agriculture, and medical personnel to fight the flu virus. They are currently used to prevent coronavirus.
The FFP3 mask is the most filtered mask in FFP. The minimum filtration percentage is 99% and the maximum internal leakage is 2%. They prevent fine particles such as asbestos.
In the United States, respirators must meet NIOSH (National Institute for Occupational Safety and Health) standards. Within this standard, according to different oil resistance, respirator is divided into several categories:
Class N: No oil resistance. There are differences between N95, N99 and N100. The number after the letter indicates the filtration percentage of suspended particles.
Grade R: Oil-proof mask for up to eight hours. Here again, a distinction is made between R95, R99 and R100.
Class P: Fully oil-proof face mask. There are also P95, P99 and P100.
Which mask is more effective?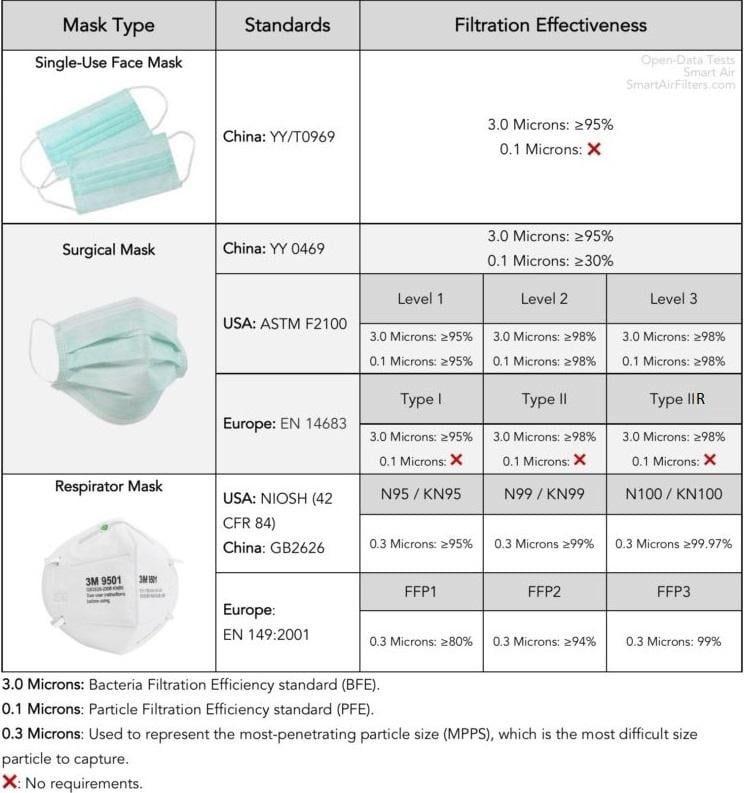 Mask standards and effectiveness bottom line
Disposable masks (usually one layer, very thin) usually only capture large dust particles, but the effect is quite good.
Surgical mask standards have higher requirements for capturing virus-sized (0.1 micron) particles, but they vary by region.
Anti-virus masks (respirators) usually capture> 90% of virus-sized particles. You can use the scoring system in the table above to see the exact proportion required for each certificate.
Mask standards vary by country
Each country has its own certification standards for each mask type. For example, USA uses ASTM F2100 standard for surgical masks, Europe uses the EN 14683 standard, while China uses the YY 0469 standard. The standards for each country are slightly different, but they are about the same. It is advisable to buy surgical face masks which are tested to at least 1 international standard to ensure its protection level.
Other type of masks
More and more users are turning to fabric face masks or cloth face mask due to better availability and the ability to wash & reuse. Although fabric masks generally do not have any testing & certification in terms of bacterial or particle filtration efficiency, they are nonetheless a viable option when disposable surgical face masks or particulate respirators such as N95 or FFP2 masks are not available. If reusable mask is used, you will need to make sure that the mask is washed regularly to prevent contamination.
Other preventive measures
It includes methods to avoid sick people, avoid touching eyes or nose, and cover coughing or sneezing with tissues; it is recommended that sick people stay at home rather than go to crowded public places or go to the hospital to see patients.
Safetyware Group manufactures and supplies complete range of respiratory protection solution. Click here to see what we offer, or feel free to contact us for further information.